Fishing, the universally accepted online casino fish shooter with Bigwin188. The online game is simple and easy to access via a website through your smartphones both iOS and Android. Bigwin, Fish Shooter on mobile with a brilliant graphic harmonizes with the age; there are 3 levels to adjust with your need. Register to enjoy and relish the game with Bigwin188 today
Register Online Slot
---
Fishing World
Step 1
Access our main website at
Bigwin188
login through a form above the website or the new USERNAME and PASSWORD are available here
Register Slot online
Step 2
Select your comfortable room of the fish shooter Games Bigwin which in each room carries different multiplier rates that appear on the display.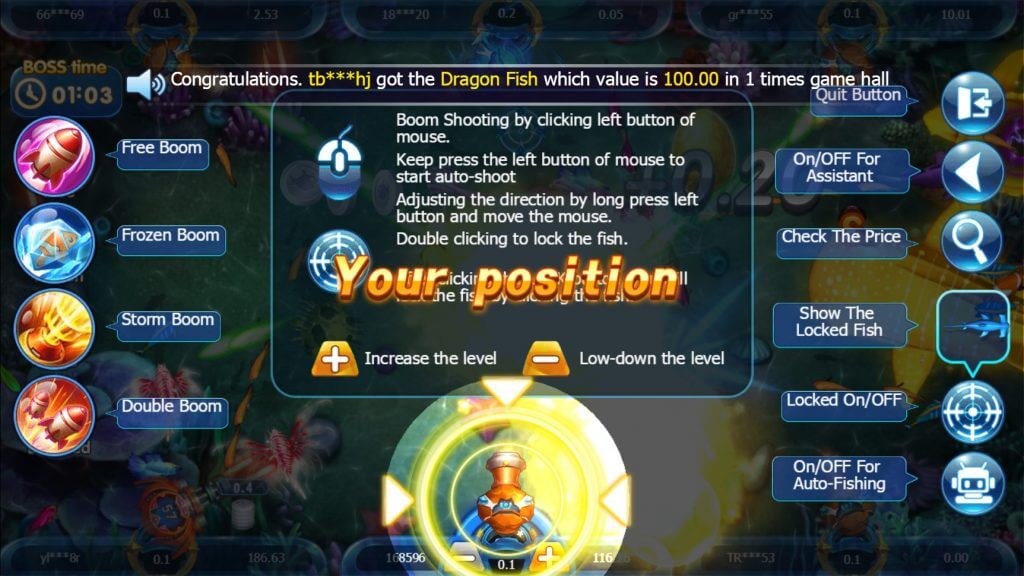 Step 3
Before the play started, there is an interface explains gun characteristics and buttons in the games.
Step 4
Press 'Help' on the menu bar, the play directions of Bigwin188 fish shooter game will show up. This illustrates describes the interface of each icon in the game.
Step 5
Payout rates explained the worth of each fish including the boss in the game.
Step 6
The game description explained the characteristics, ratio, and proportion of bonuses in each fish.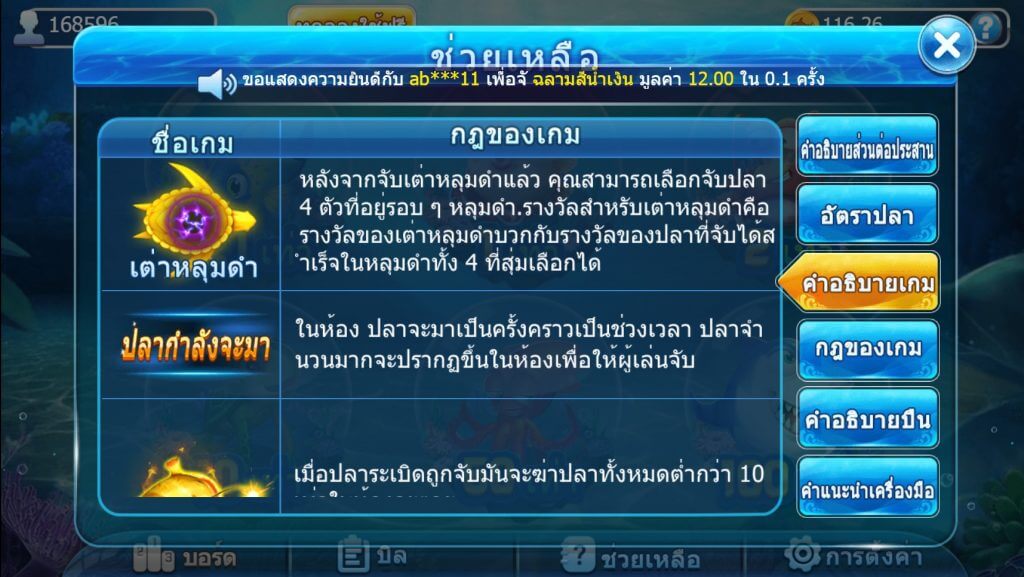 Step 7
The game's regulations provided rules for the game.
Step 8
The gun descriptions are the key to this menu; it is declared types of each gun, bullet, and price.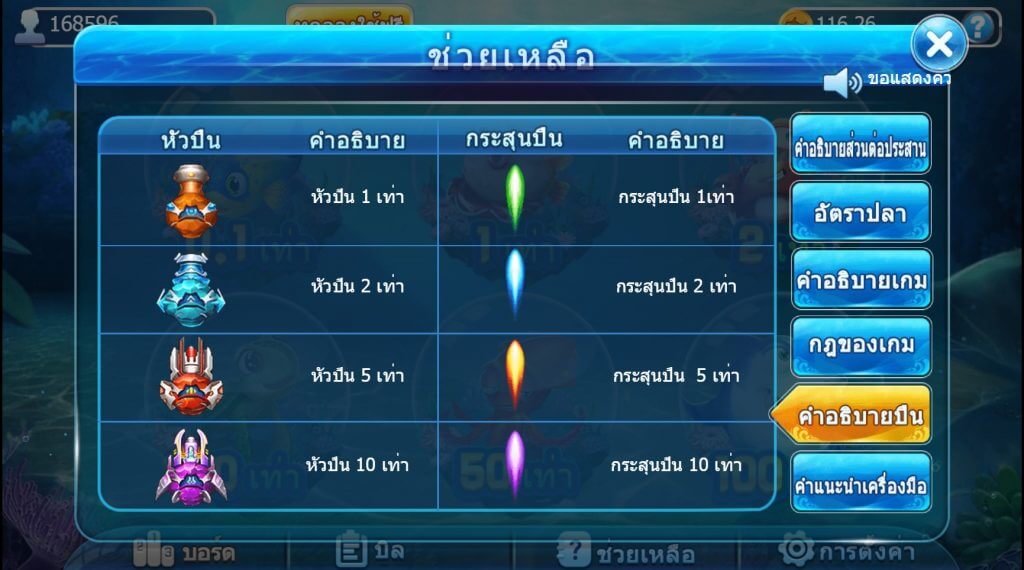 Step 9
The tools descriptions have explained the rules and types of fish shooting weapon.
Step 10
Settings, this menu is prepared for increasing and decreasing the sound or selecting the display Language, which is supported by multiple languages.